Entry # 932 has returned 1 entry
gwepy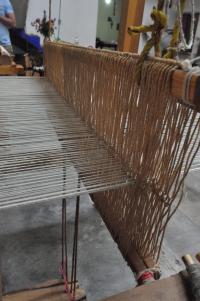 There are currently 2101 entries, 1816 audio files, and 653 images.
All content copyright © the recorded Zapotec communities (2013-2017).
Dictionary production supervised by Brook Danielle Lillehaugen and Janet Chávez Santiago, with support from K. David Harrison and Jeremy Fahringer. (2013-2017).
Supported in part with funding from a NSF REU Site grant (PI Harrison, Building Digital Tools to Support Endangered Languages and Preserve Environmental Knowledge in Mexico, Micronesia, and Navajo Nation, Award #1461056).

Most of the black and while line drawings in these entries are taken from the Arte para la Alfabetización en México (Art for Literacy in Mexico) (Instituto Lingüistico de Verano, A.C., 2004) and are used according to the license agreement therein. All artwork remains the intellectual property of the artist.

All rights reserved. Do not distribute or reproduce without permission.
how to cite: 2017. Lillehaugen, Brook Danielle and Janet Chávez Santiago, with Kathryn Goldberg, Tess A. Harty, Nick Kalivoda, Sam Katz, Teresa Martínez Chavez, Javier A. Pina, May Helena Plumb, Diamond C. J. Ray, Cornelio Santos, & Jamie A. Thomas. Teotitlán del Valle Zapotec Talking Dictionary, version 1.2. Living Tongues Institute for Endangered Languages. http://www.talkingdictionary.org/teotitlan
Interface and database design under the direction of Jeremy Fahringer and Swarthmore College ITS.