Entry # 342 has returned 1 entry
dob[

dòob

]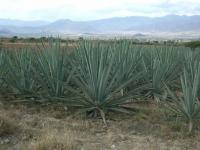 There are currently 165 entries, 141 audio files, and 13 images.
All content copyright © the recorded Zapotec communities. (2013)
Dictionary produced by Brook Lillehaugen, with support from K. David Harrison and Jeremy Fahringer. (2013).
All rights reserved. Do not distribute or reproduce without permission.
how to cite: 2013. Lillehaugen, Brook Danielle, Roberto Antonio Ruiz, and Josefina Antonio Ruiz with Caroline Batten, Helen Felker, Alex Mannix, Katherine Donovan McCormick, and Rachel Elizabeth Weissler. Tlacolula de Matamoros Zapotec Talking Dictionary, pilot version. Living Tongues Institute for Endangered Languages. http://www.talkingdictionary.org/tlacolula
Interface and database design under the direction of Jeremy Fahringer and Swarthmore College ITS.